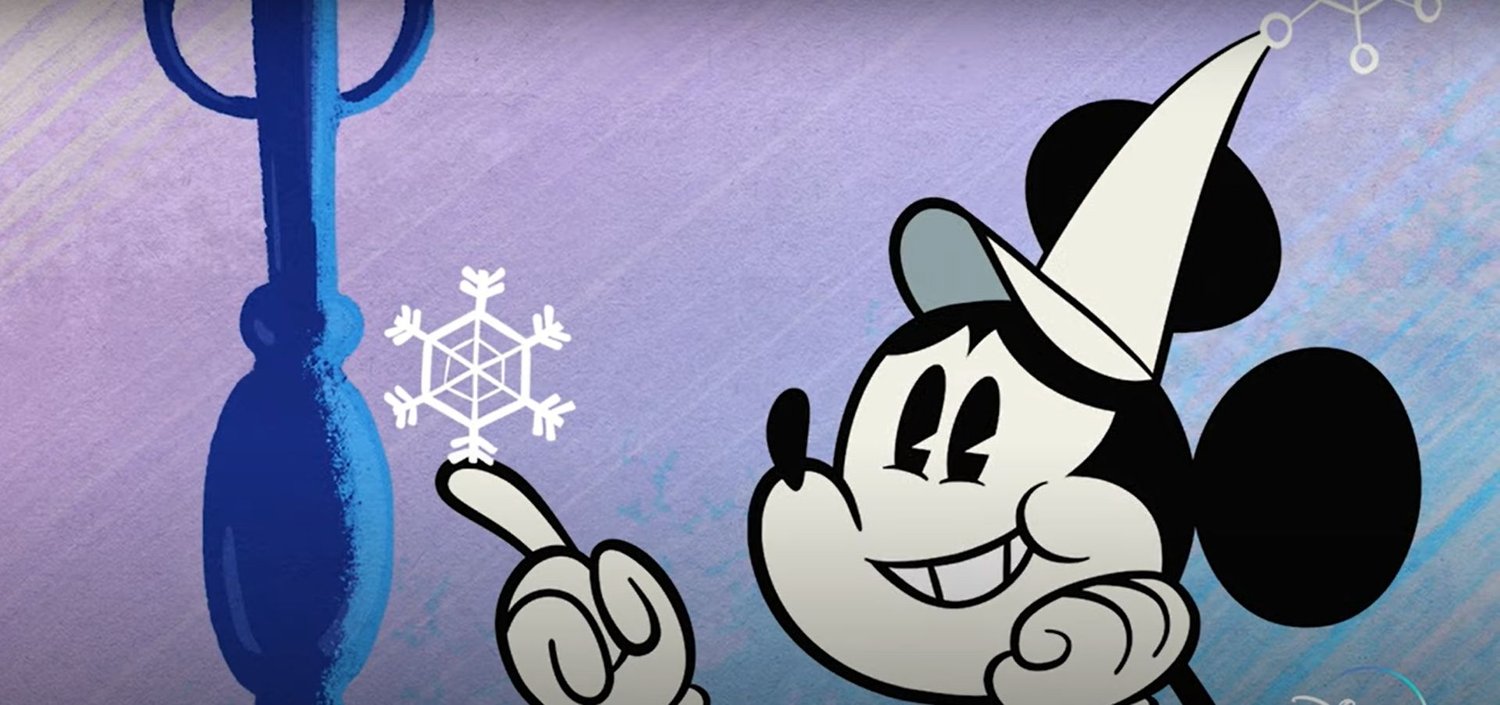 Have you ever wondered how snowflakes get so perfect and pretty? Well, wonder no longer as this clip from the upcoming The Wonderful Winter of Mickey Mouse will show you exactly how the process happens going from snowflake juice to finished snowflake.
Poor Mickey just wants to be part of the process, unfortunately his boss, voiced by Craig Robinson (The Office), reminds him that his job is less snowflake making and more janitorial. Mickey's wide eyed wonder at the whole process is adorable and I love Robinson's voice work as he has to bring Mickey's head out of the clouds.
Check out the clip below and watch The Wonderful Winter of Mickey Mouse on February 18 on Disney+.