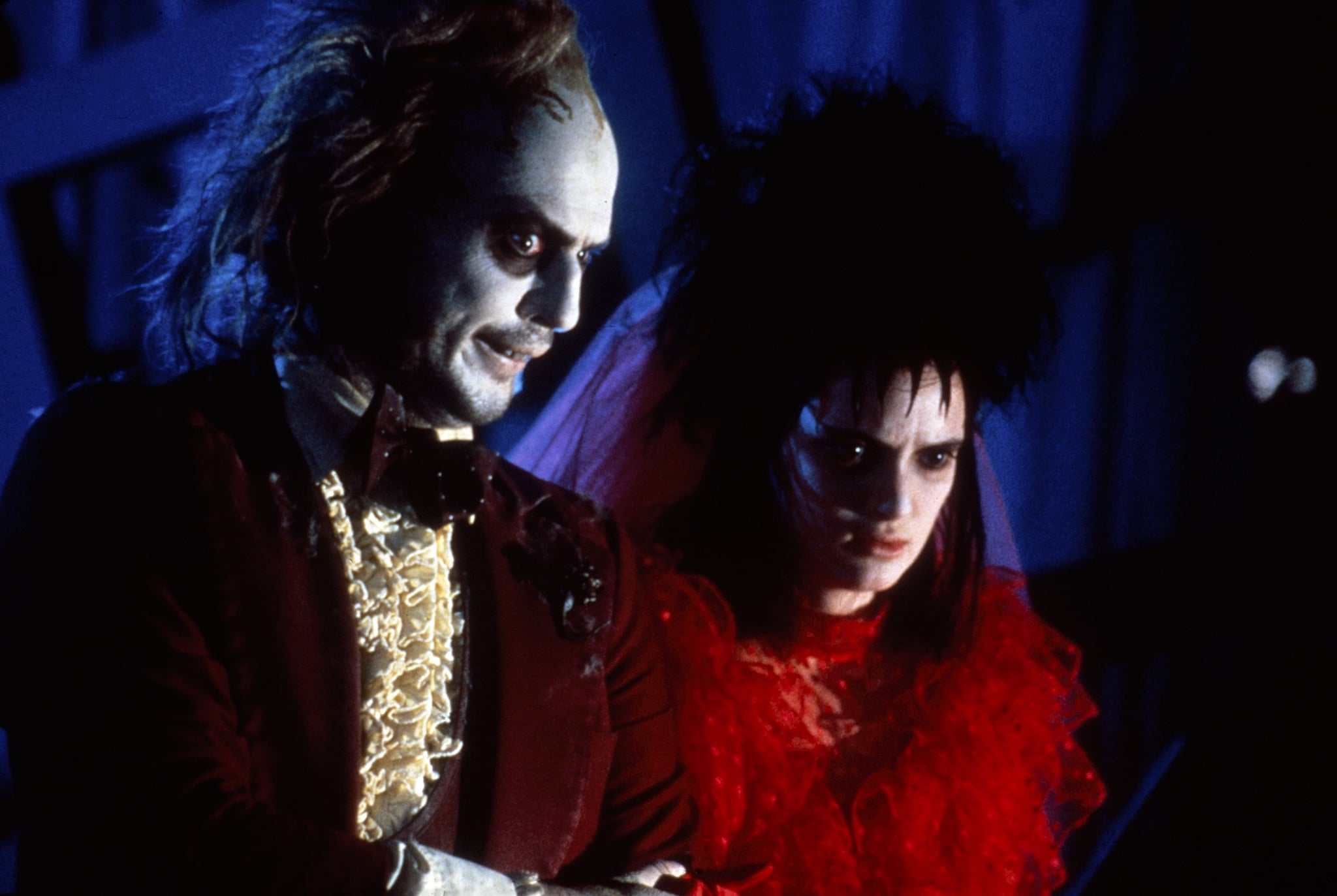 It's showtime! Over three decades since the original was released, a "Beetlejuice" sequel is reportedly in the works with Brad Pitt's Plan B production company, according to a report by film reporter Jeff Sneider in The Ankler, which was later confirmed by Deadline. Winona Ryder, who played Lydia Deetz, and Michael Keaton, who played the titular character, are expected to reprise their roles.
Directed by Tim Burton, "Beetlejuice" is a comedy-horror staple following a newly deceased couple, played by Alec Baldwin and Geena Davis, in their quest to reclaim their home from the eccentric family who have since moved in. Beetlejuice, a trickster of the afterlife, "helps" the couple achieve their goal. In addition to its distinct aesthetic perspective, the film is also known for its dinner-table scene set to "Day-O (The Banana Boat Song)" by Harry Belafonte.
Various follow-ups have been floated since the film's release in 1988. Burton at one point considered a vacation sequel titled "Beetlejuice Goes Hawaiian" but was sidetracked by "Batman Returns," which also starred Keaton. Warner Bros., which distributed the first film, started to more seriously pursue a sequel in the last decade, but by 2019, a spokesperson confirmed the project had been shelved.
Despite the back-and-forth, the cast remained enthusiastic about the possibility of a sequel. "I love Lydia so much. She was such a huge part of me," Ryder said in a 2013 interview with The Daily Beast. Ryder said she would never do it without Keaton and Burton, however: "Because those guys, I love." Keaton shared a similar sentiment to MTV News in 2014: "I always said that's the one thing I'd like to do again, if I ever did anything again. But it kind of required Tim to be involved some way or another."
Burton's most recent film was the live-action "Dumbo" released by Disney in 2019. Ryder will appear in "The Cow," an indie thriller also starring Dermot Mulroney out later this year, and Keaton is fresh off a SAG Award win for his performance in "Dopesick." Keaton's speech was a standout moment of the award show on Feb. 27, and he dedicated the win to his late nephew. "I lost my nephew Michael to drugs, and it hurts," Keaton said tearfully.
Plan B has yet to announce any additional details, but Sneider reported "Beetlejuice 2" filming could begin as early as this summer.