Sophie Turner and Odessa Young star in the new HBO Max true-crime series "The Staircase," but do they know just how wildly popular the true-crime genre really is? As they embarked on a true-crime-quiz journey with us, they marveled at statistics like how many folks found themselves attracted to the perpetrators at the heart of true-crime content, or what percentage of people think they could get away with murder.
Along the way, they also revealed how far they've gone to cover up lies, the extent of their TikTok obsessions (but only in the form of YouTube compilations), and the Louisiana-based show that has Young convinced that she would be able to fend off an alligator.
These two clearly had a blast, as evidenced by their delightful celebrations after nailing most of these questions. (Spoilers in the GIF for our easiest question):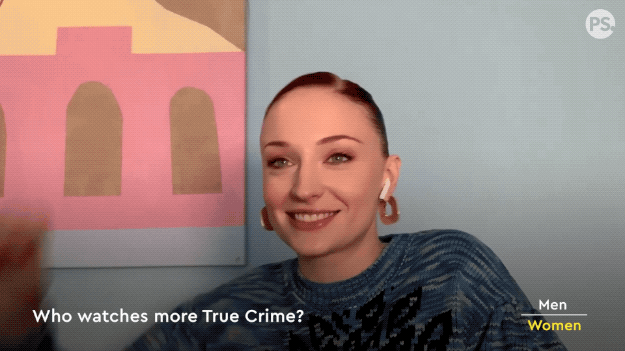 See all the fun above, and be sure to watch "The Staircase," streaming now on HBO Max!