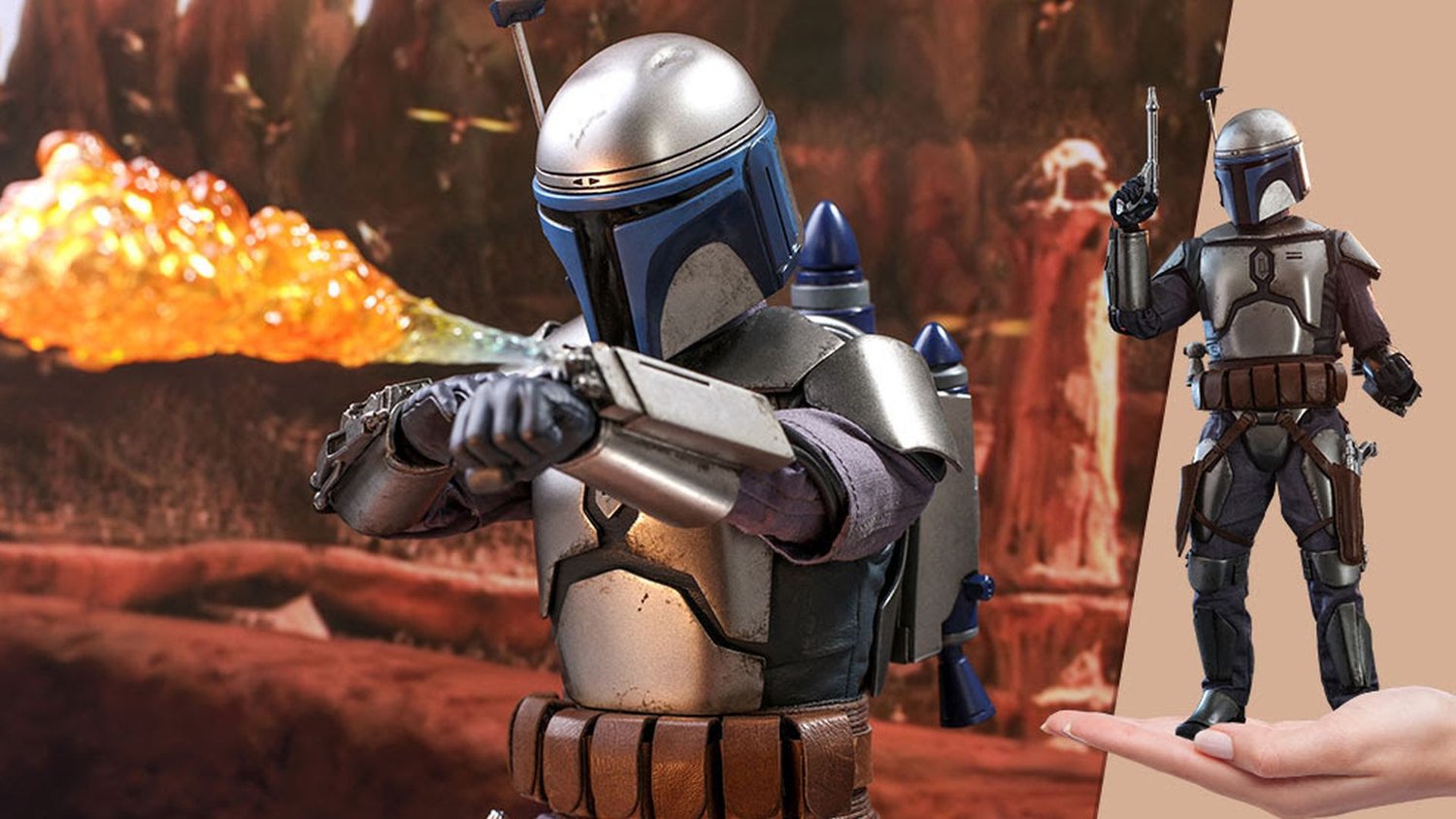 Jango Fett may have been a simple man, but he left a long lasting and bloody mark on the Star Wars universe. Sideshow has released an unboxing video of their latest figure of Jango ahead of the worldwide release of the ⅙ scale figure.
This thing is highly detailed using Jango's appearance in Episode 2 all the way down to screen-accurate facial scars. It includes Mandalorian helmet and armor that have been weathered, a finely tailored undersuit, a poncho, his jetpack, and a wide assortment of accessories. You can celebrate the 20th anniversary of the prequel trilogy by preordering this figure for $285 now.
Check out the unboxing video below to see all the features of this figure.