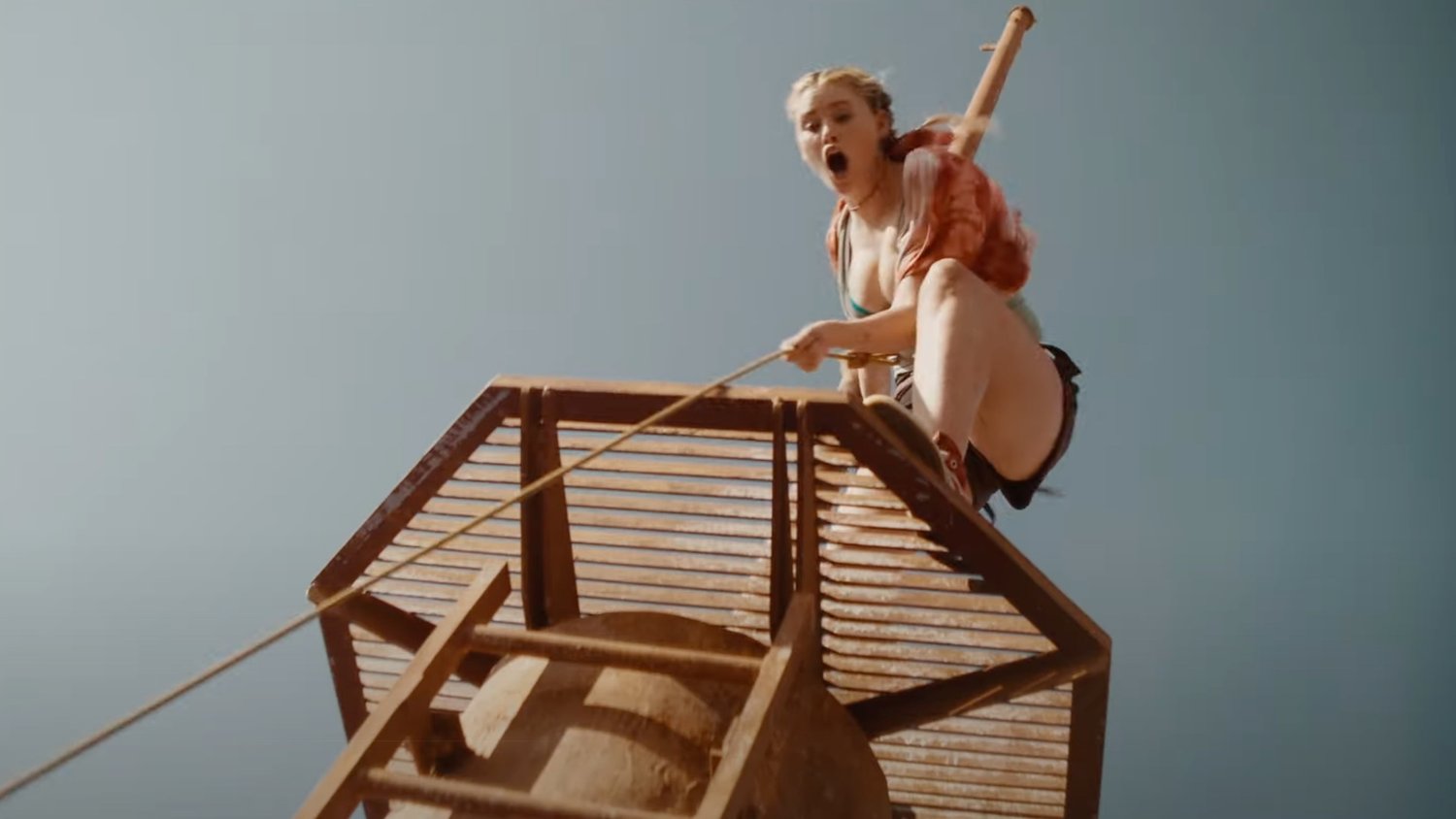 Lionsgate has released a clip for a crazy-looking new thriller titled Fall. The clip is titled "Ladder Fall," and it shows a scene involving an absolutely terrifying situation. As someone who has a fear of heights, this is a nightmare of a situation. I've actually had nightmares that look like this!
In the film, "For best friends Becky (Grace Caroline Currey) and Hunter (Virginia Gardner), life is all about conquering fears and pushing limits. But after they climb 2,000 feet to the top of a remote, abandoned radio tower, they find themselves stranded with no way down. Now Becky and Hunter's expert climbing skills will be put to the ultimate test as they desperately fight to survive the elements, a lack of supplies, and vertigo-inducing heights in this adrenaline-fueled thriller."
The clip show this whole situation turns bad. The movie was directed by Scott Mann (Heist, Final Score), and it also stars Jeffrey Dean Morgan.
The movie comes out on August 12th, 2022 and I'm 100% on board!