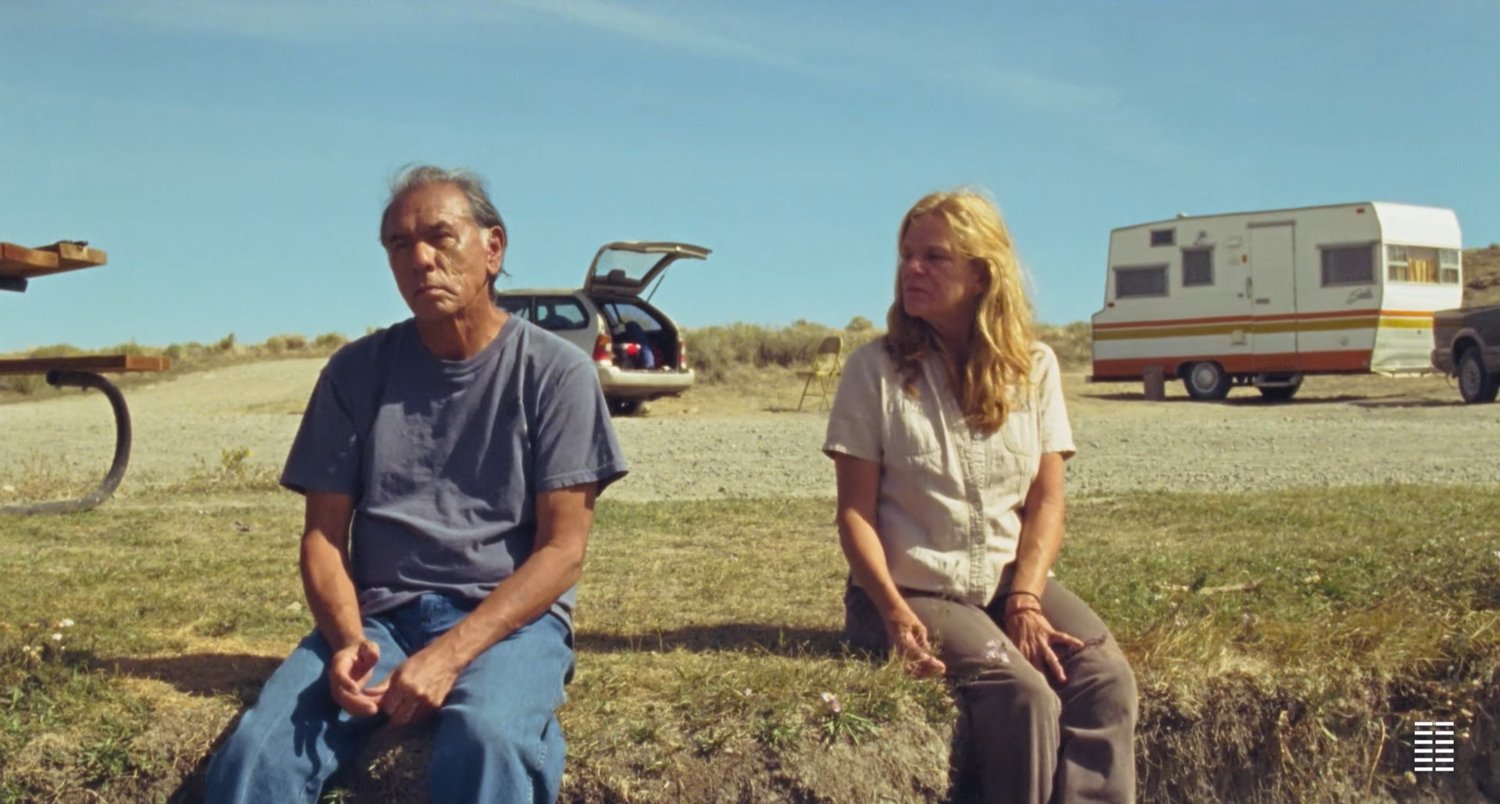 A sweet trailer and new poster have been released for the Sundance Film Festival breakout romance, A Love Song, starring Dale Dickey (My Name Is Earl, True Blood) and Wes Studi (The Last of The Mohicans, Penny Dreadful). The film is the feature debut from writer and director Max Walker-Silverman. The rest of the cast includes Michelle Wilson, Benja K. Thomas, John Way, and Marty Grace Dennis.
Here's the synopsis:
"At a campground in the rural West, a woman (Dale Dickey) waits alone for an old flame from her past to arrive, uncertain of his intentions while bashful about her own."
This feels like a sweet and pure love story set against the all-American backdrop of the west, similar to the Oscar-winning film Nomadland. Check out the trailer and poster for the film below, and watch A Love Song in select US theaters starting on July 29th, 2022.