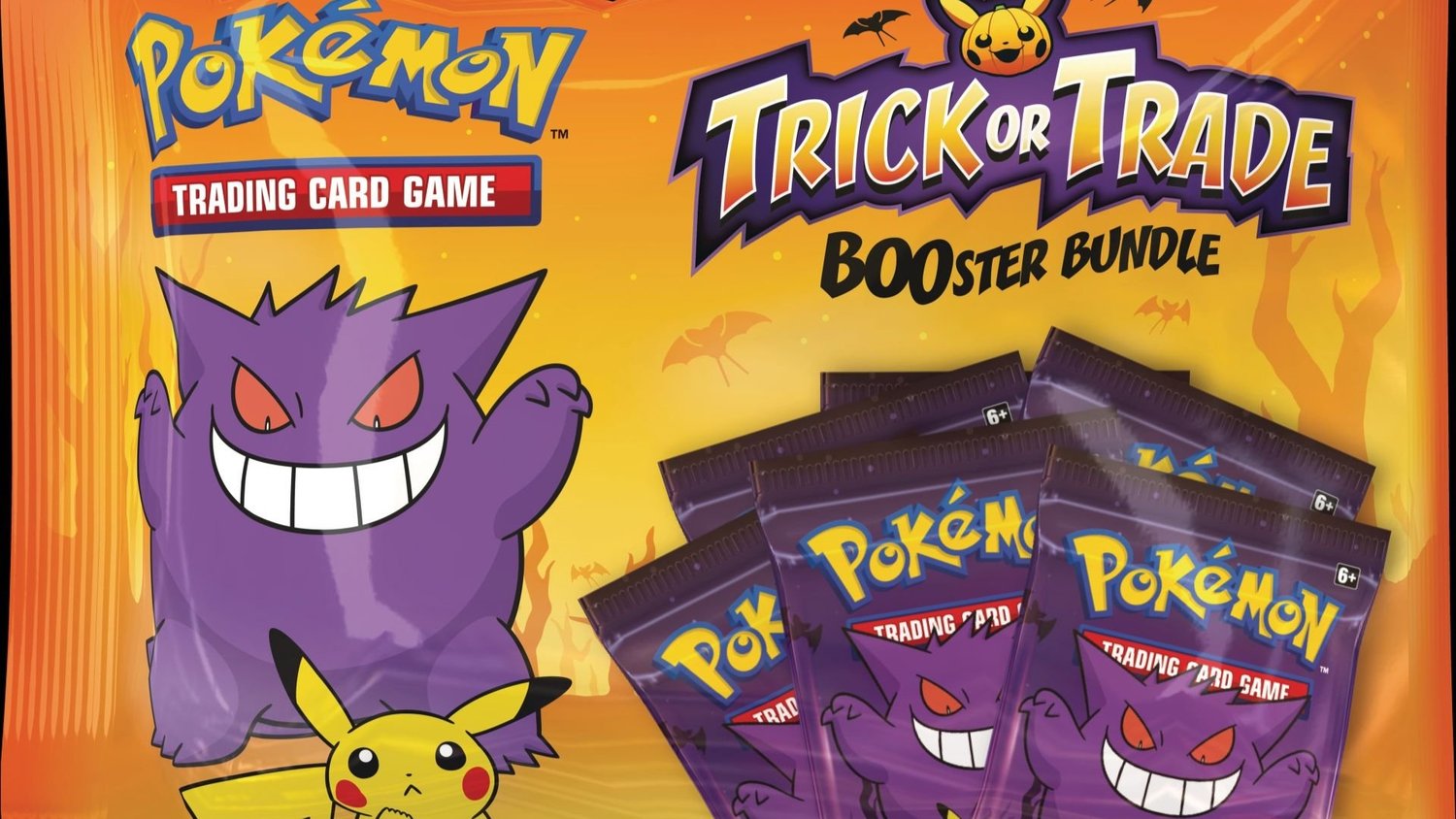 The Pokémon Trading Card Game (TCG) recently announced a new Trick or Trade BOOster Bundle to celebrate Halloween. Each bundle will have 40 themed mini booster packs (only 3 cards per pack) that highlight Pokémon deemed spooky like Zubat, Gengar, Pumpkaboo, Mimikyu, and Polteageist.
In turn, each card will have a Pikachu jack-o'-lantern stamp which is pretty cute. The idea is that this could serve as an alternative to candy for trick or treaters and then those young ones will go around trading cards and help bring everyone closer.
Sadly, I think the reality will be more like a bunch of scalpers will buy them all and then sell them for exorbitant amounts. Talking about the BOOster Bundle, Tim Moore said:
The Trick or Trade BOOster Bundle combines two things that families love — Pokémon trading cards and Halloween. With the incredible popularity of the Pokémon TCG, this will be a uniquely welcomed candy-alternative in trick-or-treaters' bags by both kids and parents. We look forward to working with grocery- and mass-retail partners to deliver this enjoyable product that lets kids discover the magic of the Pokémon TCG this Halloween season.
The Pokémon TCG isn't the only thing the Pokémon Company wants to use to celebrate Halloween. They are getting ready to debut a new interactive website in early September, new merch, and more. Andy Hartpence said:
Like the Pokémon brand, Halloween is a holiday that brings families and friends together through fun activities. And with so many parents who grew up with the franchise, this inaugural Halloween campaign will give Trainers across generations another way to connect and bond over their love of Pokémon. In the years to come, Halloween will continue to be a celebratory moment for Pokémon, as we treat fans to festive ways to engage with the brand and highlight the much-loved spooky side of the popular and endearing franchise.
The Trick or Trade BOOster Bundle will release on September 1.