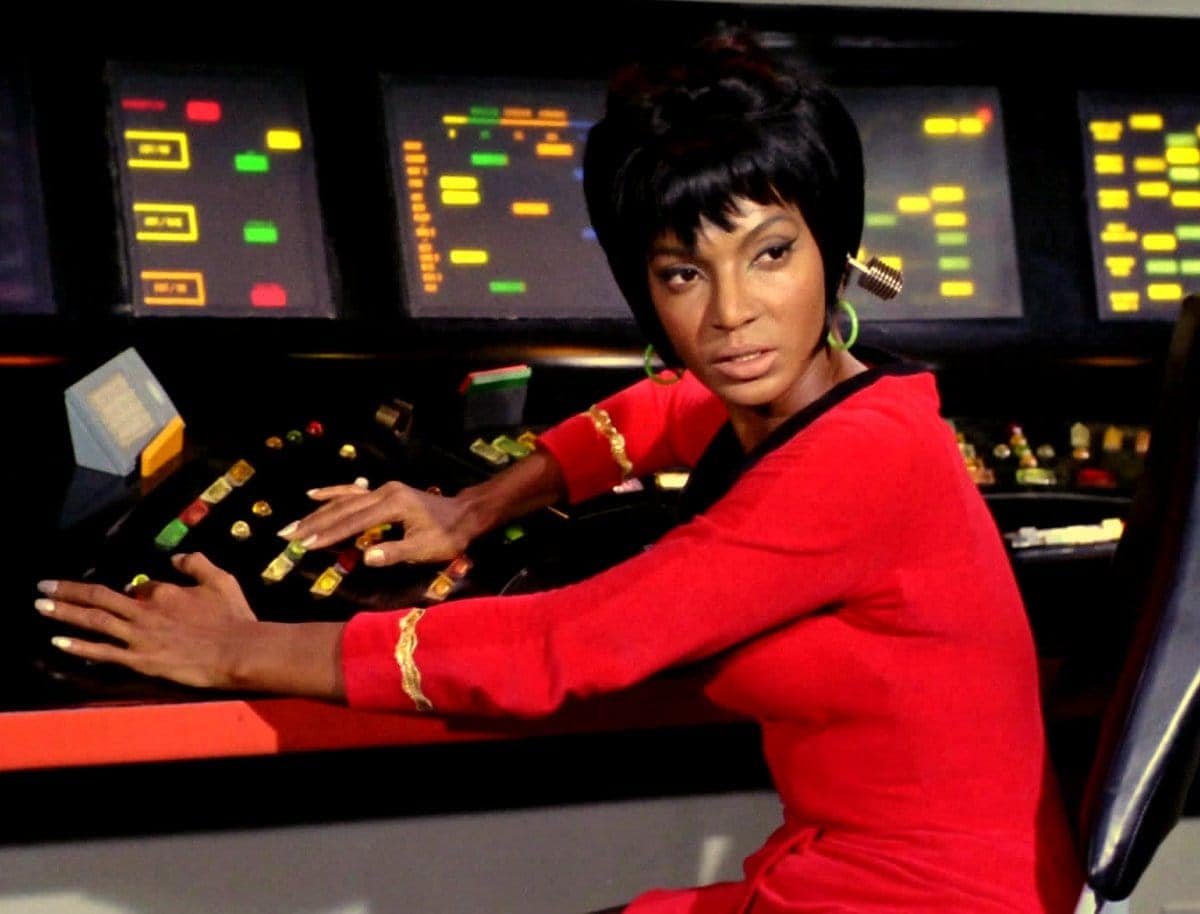 The beloved long-time TV star Nichelle Nichols has passed away at the age of 89. She played the capable and commanding Enterprise crew member Nyota Uhura in the original Star Trek series and the first six "Trek" films. She also voiced the character in "Star Trek: The Animated Series."
Nichols was a trailblazer and a major icon for fans, being one of the first black leading ladies on screen, and sharing one of the first interracial kisses on television with co-star William Shatner, who shared the following sentiment about his friend on Twitter:
"I am so sorry to hear about the passing of Nichelle. She was a beautiful woman & played an admirable character that did so much for redefining social issues both here in the US & throughout the world. I will certainly miss her. Sending my love and condolences to her family. Bill"
Another Trek co-star, George Takei, made a statement, saying:
"I shall have more to say about the trailblazing, incomparable Nichelle Nichols, who shared the bridge with us as Lt. Uhura of the USS Enterprise, and who passed today at age 89. For today, my heart is heavy, my eyes shining like the stars you now rest among, my dearest friend."
Celia Rose Gooding, who portrays Uhura in the new Paramount+ series Star Trek: Strange New Worlds, paid tribute to the actress who originated the role:
"She made room for so many of us. She was the reminder that not only can we reach the stars, but our influence is essential to their survival. Forget shaking the table, she built it! #RIPNichelleNichols"
They are joined by many other friends and fans who have taken to social media to remember Nichols today. Her son, Kyle Johnson, made the following statement on the actress's official Facebook page:
"Last night, my mother, Nichelle Nichols, succumbed to natural causes and passed away. Her light however, like the ancient galaxies now being seen for the first time, will remain for us and future generations to enjoy, learn from, and draw inspiration. Hers was a life well lived and as such a model for us all."
She will be fondly remembered, and her role will live on in our homes and in our hearts.