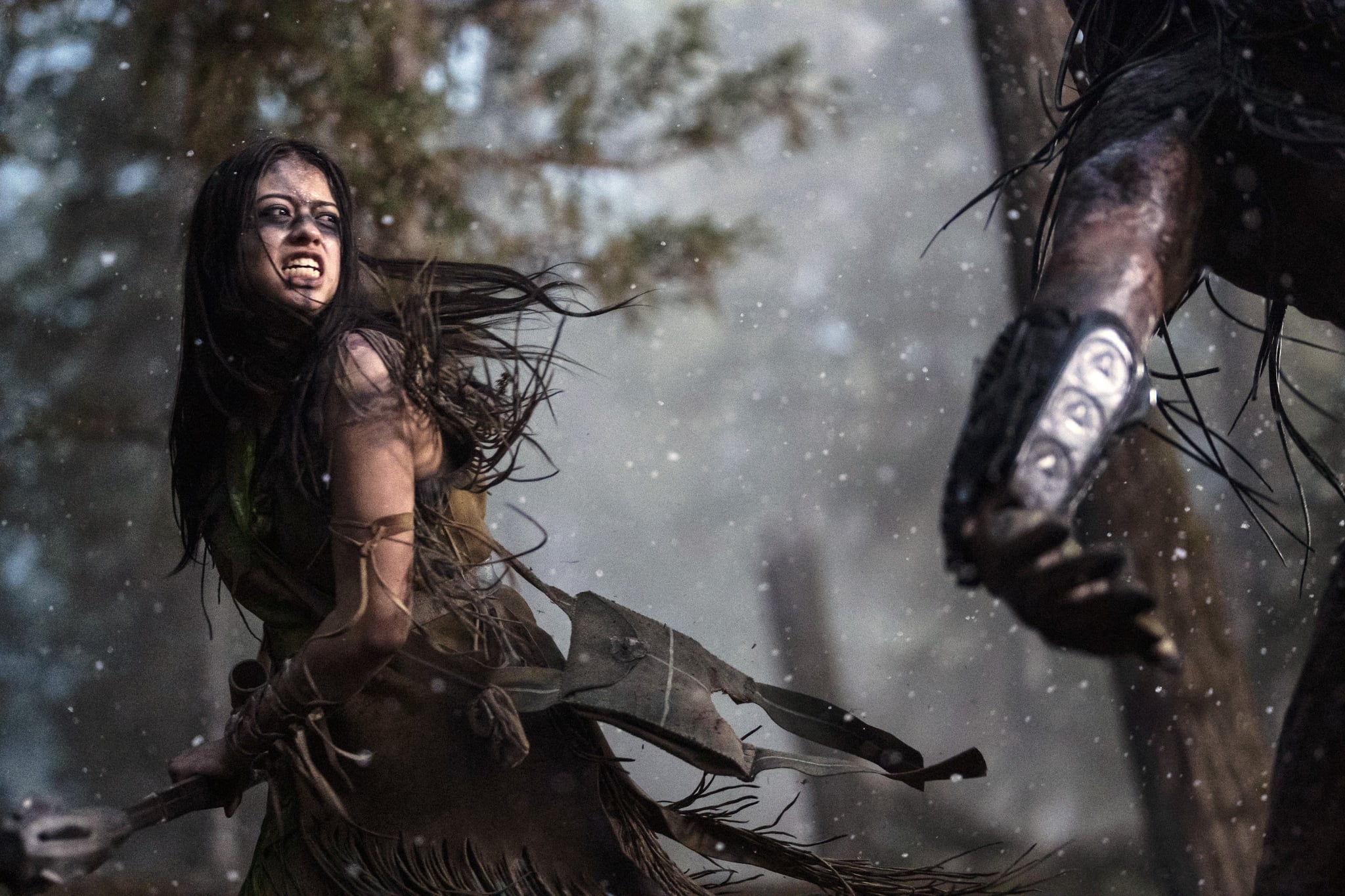 The director and lead of "Prey" turned to some surprising pop culture staples for inspiration while making the film, which has become Hulu's most successful premiere to date (breaking a record set by "The Kardashians"). Amber Midthunder, who stars in the prequel to the Predator franchise — which follows the seminal alien's arrival on Earth — tells POPSUGAR "Billie Eilish's music was actually "a really big part of this movie for me."
Midthunder plays Naru, a young Comanche warrior who winds up hunting the hunter. She says that she's "a huge Billie Eilish fan. Her music, at the time, really became one of my ways in." Her process, she explains, involved "everything from studying Comanche people to getting ready physically to listening to 'All the Good Girls Go to Hell,'" a song off Eilish's 2019 debut album, "When We All Fall Asleep, Where Do We Go?"
Director Dan Trachtenberg also drew inspiration from another notable figure in the pop culture zeitgeist — Walter White, the lead character in "Breaking Bad." "Today, [Trachtenberg] said something about [how] he thought a lot about 'Breaking Bad' when he was making this movie," Midthunder says, noting that the director elaborated on "some sort of connection between my character and Walter White. I was like, 'I've never heard that before,'" she laughs.
While Naru is a pretty far cry from a science teacher turned drug kingpin, she does start out the movie underestimated and looking to prove herself — and things are a bit different by the end, to say the least.
"Prey" has been praised for Midthunder's star-making performance and its striking action sequences, as well as for the fact that it has a dub entirely in Comanche, becoming the first movie to offer such an option. For Midthunder, an enrolled member of the Fort Peck Sioux Tribe, the film was also an "opportunity to kind of break down stereotypes" about Indigenous people. "I'll find a lot of people didn't know that like, 'Oh, Native people are actually really well kept or actually very intelligent, or very skilled, or very strategic' — not the things that you normally see, which is either hyperspiritual or extremely violent," she says. "We have characters that are full people with emotions and desires and a variety of personalities and relationships."
"Prey" is now streaming on Hulu.