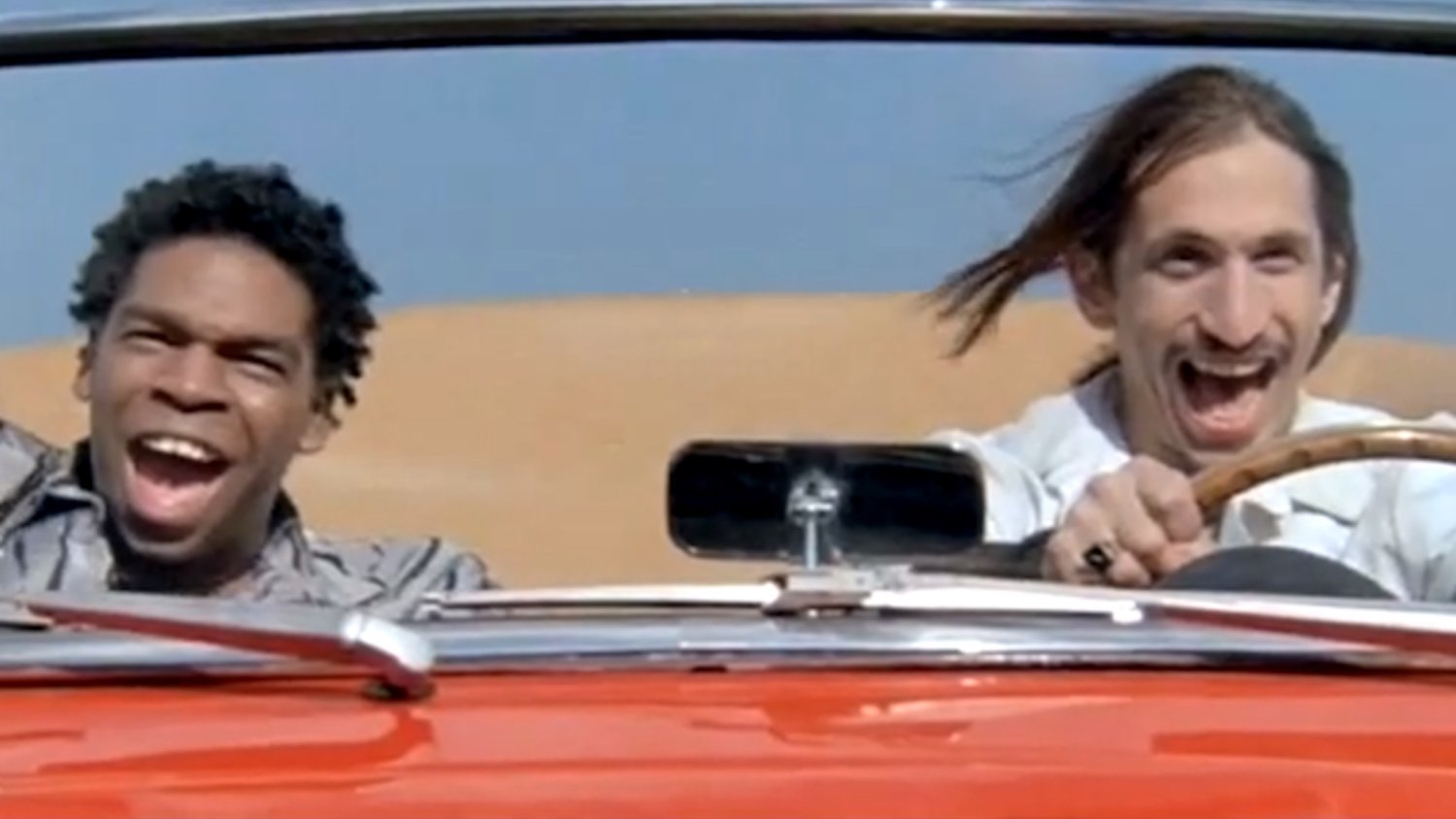 John Hughes's classic 1986 film Ferris Bueller's Day Off is getting a spinoff project titled Sam and Victor's Day Off. It's being produced for Paramount Pictures by Cobra Kai creators Jon Hurwitz, Hayden Schlossberg, and Josh Heald. The movie will be written by Bill Posley (Bitch Ass).
Sam and Victor's Day Off will follow "the same-day adventure of the titular valets who took the Ferrari on a joy ride in the Matthew Broderick-starrer." The valet attendants were played by Richard Edson and Larry "Flash" Jenkins in the original film, but they weren't given official names, until now. There are no casting details at this time.
You know, this is a fun concept that could make for an enjoyable flick! We got a little glimpse of the valets in action in the original film as they are seen flying through the air in the car and it was set to the classic Superman movie score.
The movie is being produced by Paul Young (Key & Peele) is producing through his company, Make Good Content. What do you all think about this idea for a Ferris Bueler's Day Off spinoff movie?