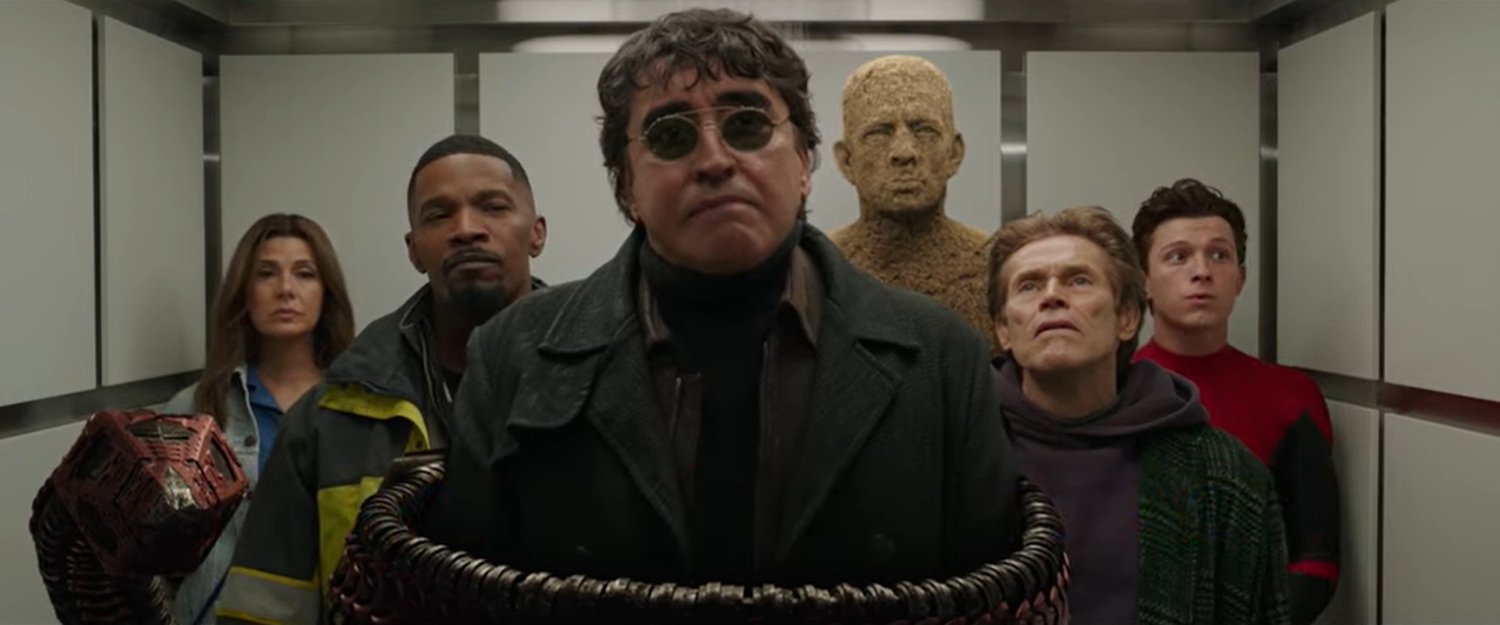 Spider-Man: No Way Home was an epic end to a fantastic trilogy. It was funny, heartbreaking, and so well done, and now fans will have the chance to see it in theaters again! The film is getting an extended cut titled Spider-Man: No Way Home – The More Fun Stuff Version, and it will include 11 minutes of new, never-before-seen footage and deleted scenes.
A new clip has been released for the new cut featuring Green Goblin (Willem Dafoe), Doctor Octopus (Alfred Molina), Electro (Jamie Foxx), and Sandman (Thomas Haden Church) on an awkward elevator ride with Spider-Man (Tom Holland) and his Aunt May (Marisa Tomei).
Check it out below, and let us know if you'll be heading back to the theatre to watch this release of No Way Home. Tickets are on sale now. You can watch a previously released trailer for the extended edition of the film here.